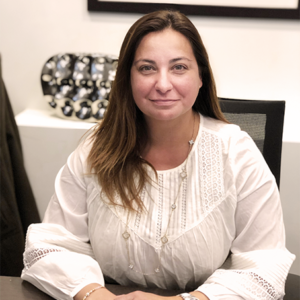 Claudia Tauro
Advisor
MY STORY
I am originally from Argentina, and came to live in the United States with my husband, who is from Marblehead, MA. We met in St. Maarten where we both happen to be on vacation.  At the time, I owned a travel agency in Buenos Aires, and was dedicated to helping engaged couples plan their destination weddings and honeymoons. Little did I know that soon I'd be planning my own destination wedding in Buenos Aires!
I now have two beautiful children, Agustin and Emily, who motivate me to be creative and to put love into everything I do.  Once they were both in school, I earned my Event Planning Certification and started Claudia Tauro Events, a company built from the heart that strives to touch the heart of others.
The Legacy Dialogues gives me the opportunity to create unique events with a purpose, including helping others understand the importance and meaning of philanthropy. What I love about TLD events is that I learn so much from the topics we cover and the people that participate. TLD has taught me that philanthropy is about everyday actions, and about having empathy for others. I have taken this to heart by making sure I am fully aware of each of my client's story, even more so than before.
Because I do things with love and have a positive outlook, I enjoy having new opportunities and finding unique solutions to any challenges I may encounter. Truly, the biggest challenge I have faced has been adapting to a new country and culture. A change as dramatic as moving from Buenos Aires to the Boston area has not always been easy, but the rewards are great. I appreciate the beauty of both cultures and love the people in both countries too!
Other Members