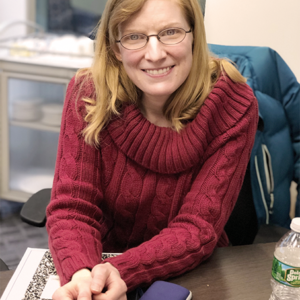 Jennifer Civitella Hilario
Advisor
MY STORY
I recently asked my Sunday School class of 7th and 8th graders to think about their dream jobs. To prepare for this lesson plan, I had to think about my own dream job.
After having practiced as an estate and tax planning attorney for fifteen years, I have experienced enough to know what I enjoy and do not enjoy about my profession. When I described my dream job to my class, I was describing my actual job – owner of my own estate planning law firm that is within a one-mile radius of my home and my daughter's school. I can't imagine a better professional experience than being able to integrate growing my own business with spending time with my daughter.
What I also love about my job is the integration of complicated tax planning with my clients' often complex personal circumstances. I enjoy these challenges, and also take great satisfaction with helping clients solve their estate planning puzzles. I love working with individuals and families to develop personalized estate plans that meet their needs by incorporating their values and objectives. Talking about death and taxes are understandably two things people really hate to do and wish they could avoid. Unfortunately, not having this conversation and avoiding planning ultimately create chaos and cost. I think I'm good at re-characterizing what can be terrifying concepts into simple, manageable decisions that empower my clients to make and implement their choices.
What interests me about The Legacy Dialogues is the integration of the ideal – the concept of "love for humanity" – with reality. I want to have a tangible positive impact on the world for myself, for my daughter, and for my community. The Legacy Dialogues has helped me realize that I can make this impact. By participating in its challenging dialogues and exercises, I am developing my action plan to effectuate change. Similar to when I decided to start my own law firm – I envisioned the life I wanted for myself and for my daughter, I made a plan, I held myself accountable and I implemented the plan – The Legacy Dialogues helps me see that if we all want something better for our communities, if we want to make a difference, we can….we just need to challenge ourselves, empower ourselves, and….act.
Other Members